Current projects
Designed for a young family in the inner west, Sydney. The idea for the house is to carve new light filled living, garden and sleeping areas into the existing terrace with a second floor zone for sleeping and a garden retreat. Green spaces are stitched throughout the space creating areas of calm within an urban context. The small site works hard to accomodate varied family zones with flexible spaces doubling up for living, bathing, and playing. A new studio is positioned at the rear, creating privacy for the garden and living zones and shade from western sun.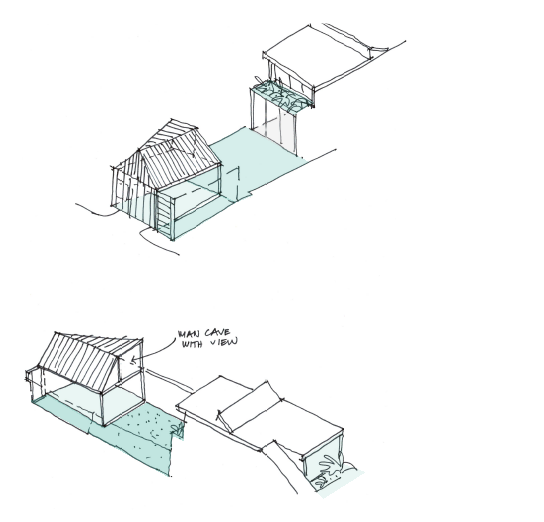 Concept sketches
During the concept stage we create hand sketches to explain concepts and work through ideas. This was for the creation of a man cave hidden away in the rear studio.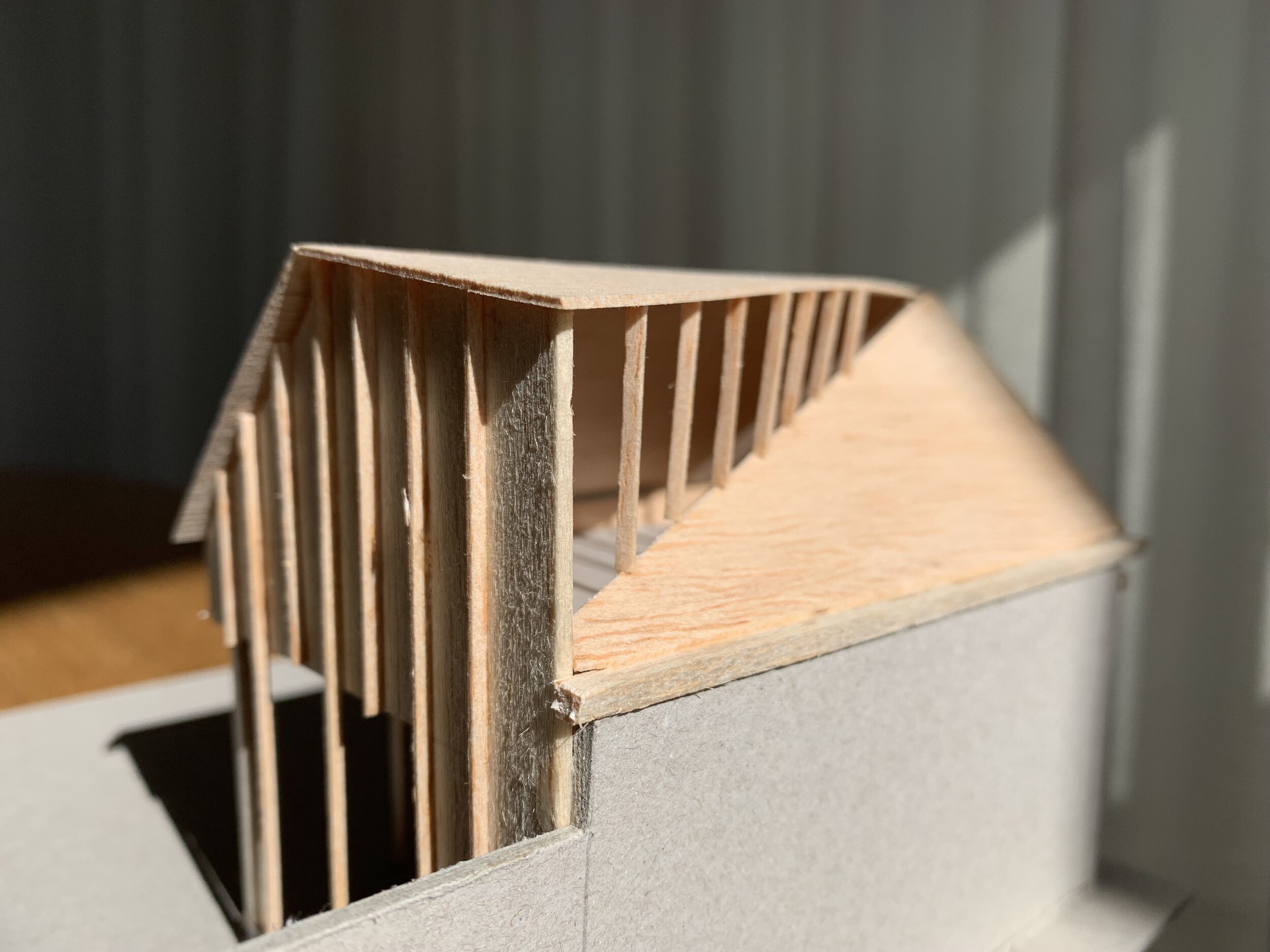 precedent images
We usually work with some precedent images that give the client an idea of the design direction and get them excited about the possibilities of various materials. This is a collaborative and creative process linked with concept sketches and lots of discussion.