Modernist Courtyard house
1965 Home of the Future designed by Leif Kristensen lives on as a fabulous modernist courtyard house.
This house was originally designed as part of a competition for The Womens Weekly Home of the Future, 1965 by Lief Kristensen. The original building is a modest grid plan with a central courtyard.
The house had undergone several alterations and the original intent of the plan was diluted and was in a state of disrepair. Instead of knocking down the building, the clients who have a young family, decided to renovate and wanted to explore options for improving spatial, structural and privacy issues.
Photography by Richard Glover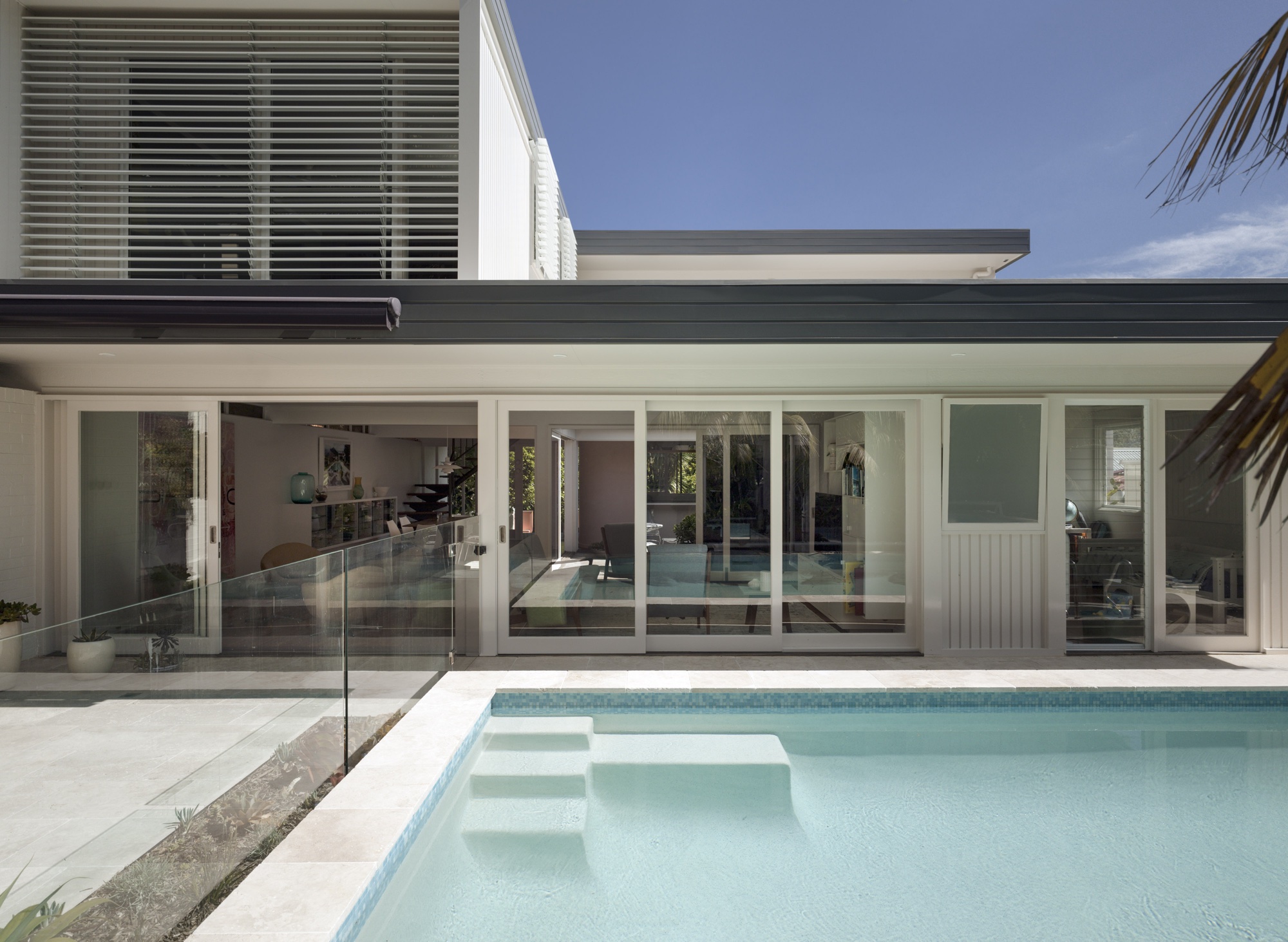 Photography by Richard Glover
The first move was to restore the original strength of the grid layout, and retain and enhance the character of the modernist building, whilst crafting places of retreat for all the family.
A new garage and store and upper level roof terrace were built to provide storage and a flow from kitchen to landscaped entertaining terrace. The pool which took up the entire rear courtyard was reduced to allow for a larger north facing entertaining area.
The ground floor plan was clarified to create clear zones for living and relaxing.
Sneaking in a new bathroom, laundry, study and larger kitchen, whilst providing clear access to the pool courtyards and new roof terrace.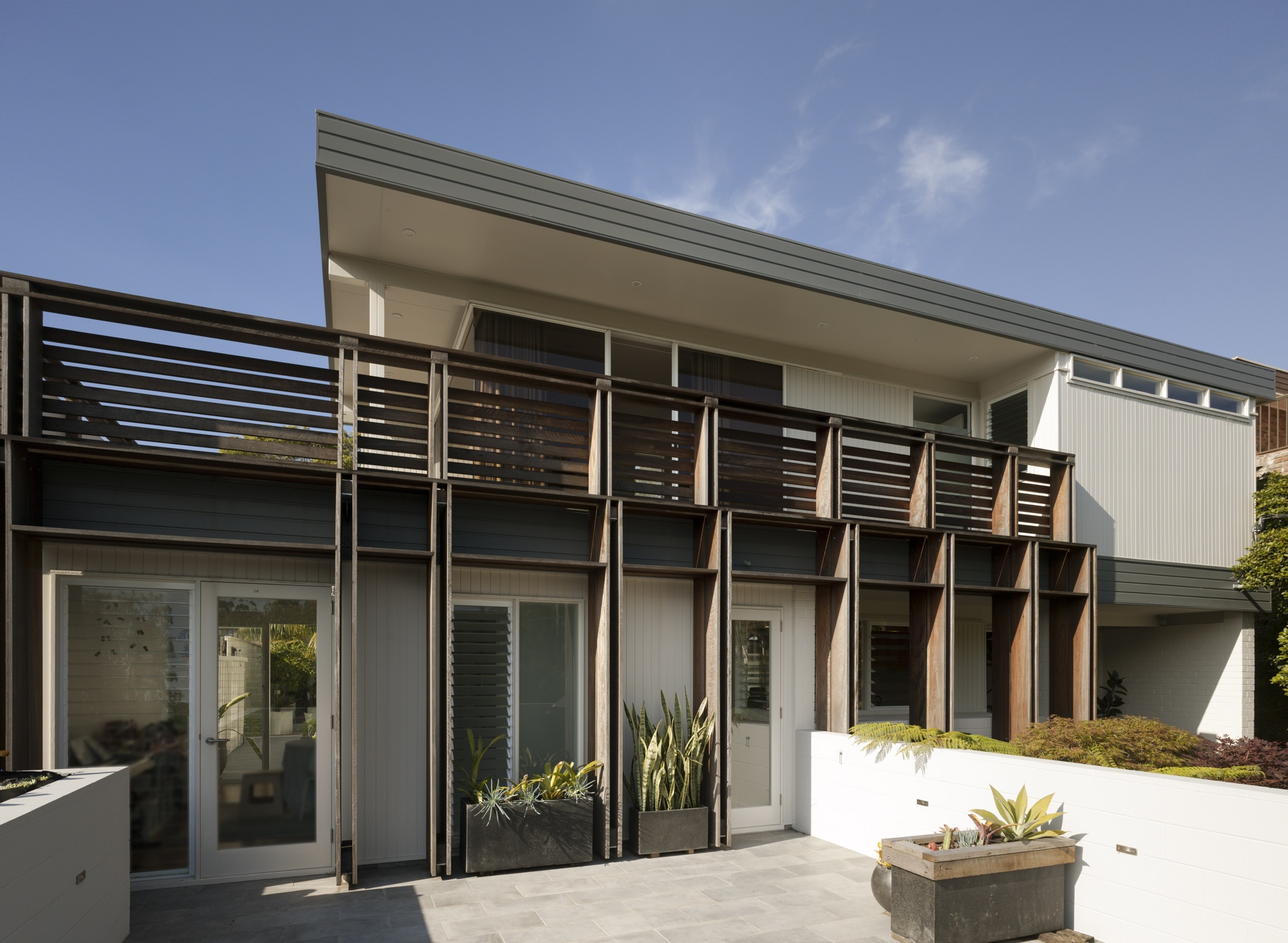 A sculptural timber screen is used to create a strong presence whilst also creating privacy for the interior . The facade colours create an identity on the street.
The screen integrates the expanded floor within the street façade, emphasizing the horizontal element of the façade, adding depth to the façade, and filtering views from the street.
Pool courtyard, the pink wall offers a backdrop to the house drawing you through the spaces. Warm tones are picked up throughout the house from the entry gate, hardwood timbers and in the bathroom tiles.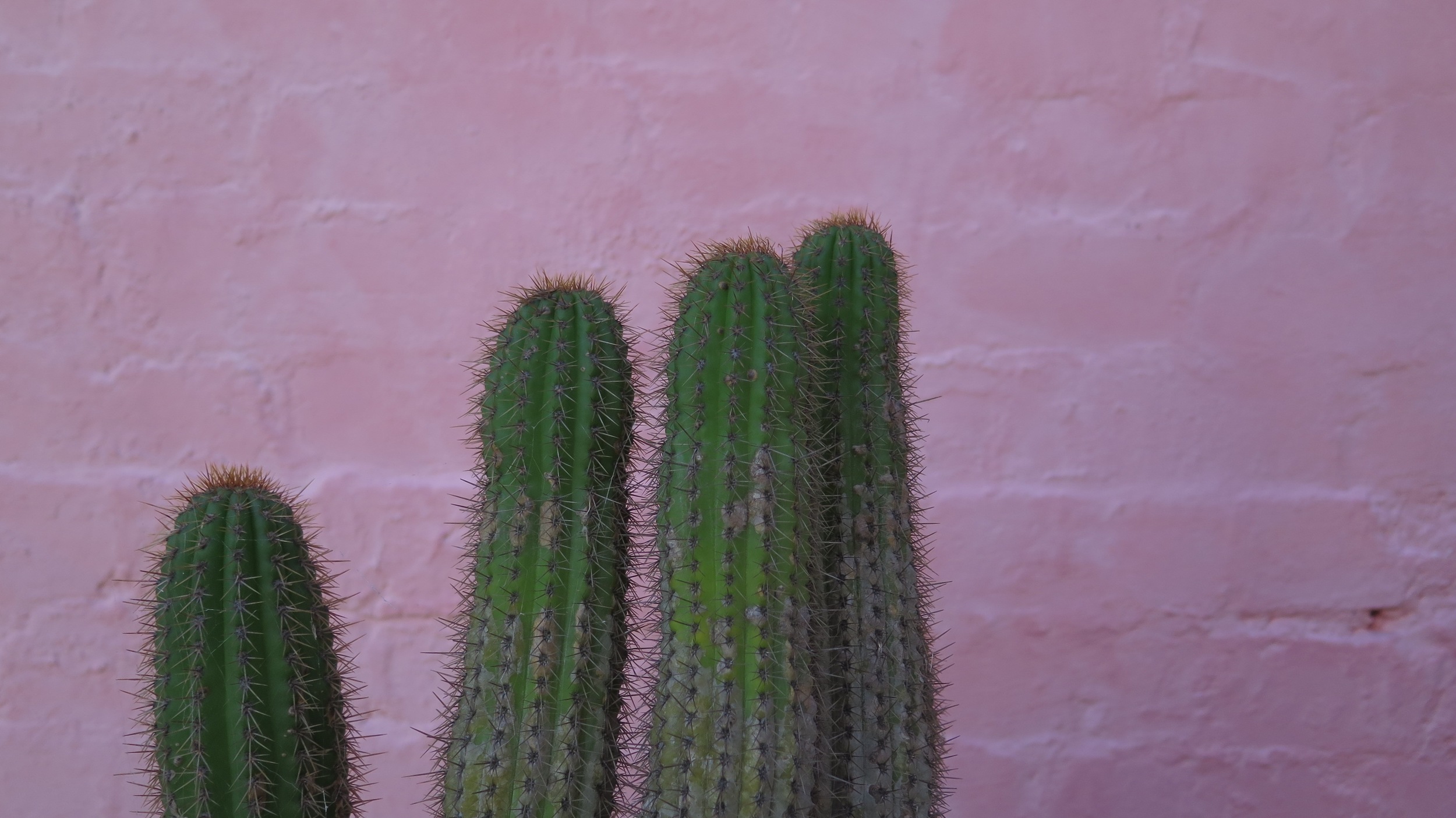 Photography by Richard Glover
Bathing
New light filled level one bathroom using marble, mosaics and hardwood timber.
Textured cedar boards enclose the new bedroom spaces
Kitchen finishes - spotted gum and marble
Photography by Richard Glover
View out to courtyard with repeating pink colourtones in the garden and entry door