Photography by Brett Boardman
A verandah links the 100 year old cottage with a separate sleeping pavillion high up in the trees. The new pavilion divides sleeping and sleeping zones allowing contact with the garden as you pass between the two. Separating the buildings allowed for the conservation of the old cottage in its entirety as well as a feeling of spatial openness, and awareness of light and air.
Entry Courtyard linking the old cottage with the new pavilion.
View line out to the expansive garden, immersing you in the landscape
Outdoor room, creating cool shady spaces for retreat
Views are directed down and into the garden creating a tree house oasis. Louvres provide all weather ventilation.
Colours in the facade reflect the cooling pool movement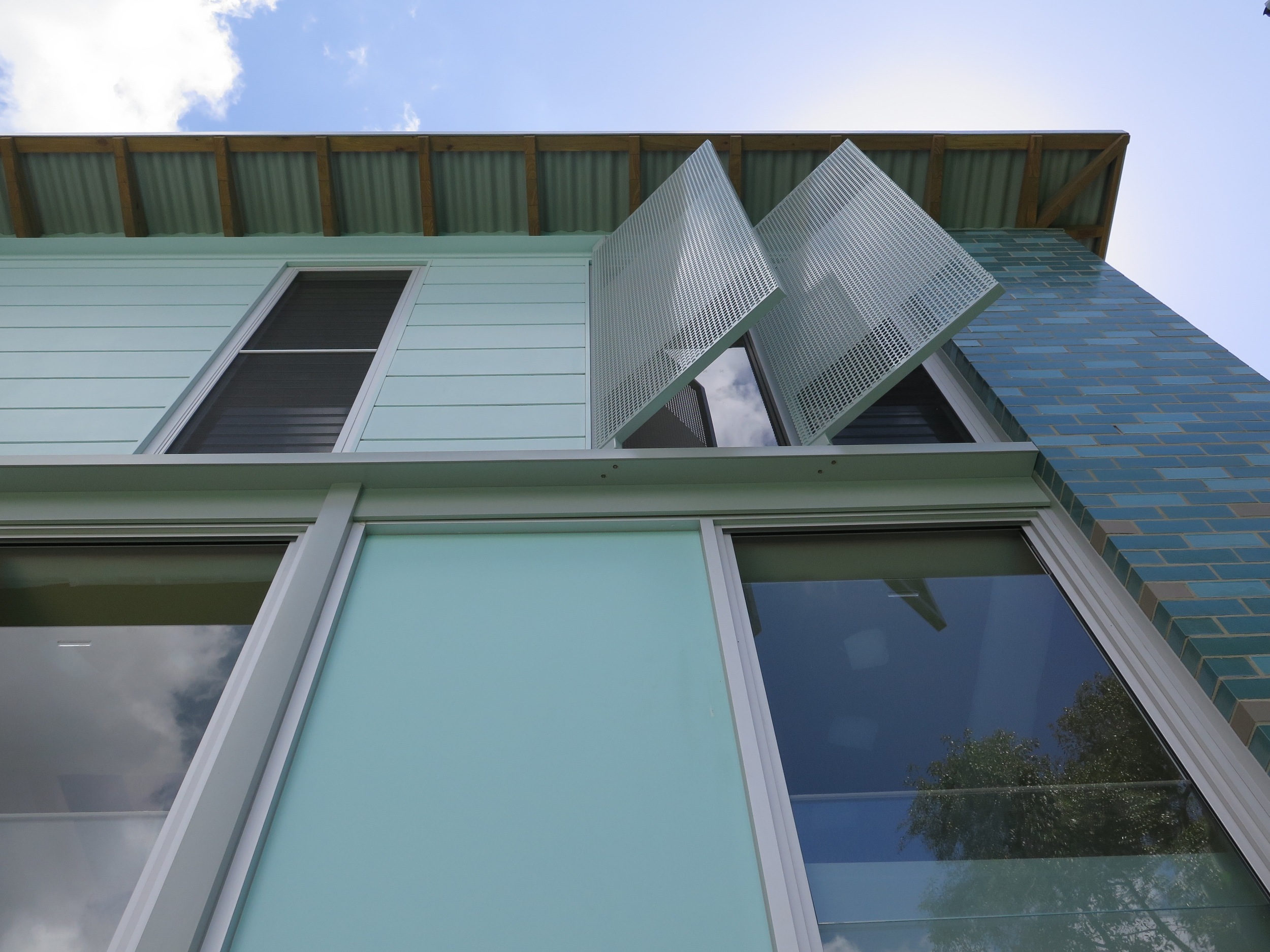 Screens filter the light and views
Colour is used to define the bedroom spaces, this bedroom is a dreamy blue tone complete with hammock so you can swing and watch the trees outside
large windows are punched into the walls, screens are used to control sunlight. The bagged brick walls are a restful soft lilac colour.
Photography by Brett Boardman
The pink tone chosen for the stairwell reflects the neighbours terracotta brickwork - working with site constraints to make the stairwell a glowing pink space in the afternoons
Bathing is a place of joy with northern light, plants and green tiles